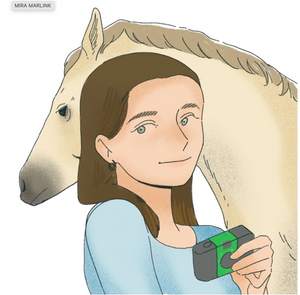 MIRA MARLINK
Regular price $36.00 Sale
College Tutor
School Major in Public Health, Brown University, Providence, RI
Strength as a tutor

L

istening: I want to make sure that my student's needs are met in each lesson --  I aim to create a learning environment where each student is accepted and heard!

Organized: Each lesson will be time efficient, informative, and organized. I can also help students come up with a way to organize their writing and study methods. 

Kind

Open-minded 
3 adjectives that best describes you 

Encouraging 

Approachable 

Perceptive 
Extra-curricular activities
I volunteer at my university to tutor an elementary school aged student in the Providence area. 

My academic interests include anything related to women's, pediatric, public, and/or global health and medicine. 

Outside of school,  I enjoy spending time with my friends, family, photography, horseback riding, and design/fashion.
Scheduling your Class: 
* Sign up for one session (as a trial): You can directly sign up for one session as a trial on our website. Or you can also skip the trial class. After your payment is made, our admin will send you a confirmation email that connects you and your tutor. After that  your tutor will send you a greeting email to schedule a class day/time with you and get ready for your lesson. 
* Sign up for one unit (8 sessions): If you confirm that you would like to sign up for one unit (=8 sessions), our admin will send you an invoice and a confirmation email that connects you and your tutor.  Your tutor will send you a welcoming email. 
Mira's Availability 
Time Zone: EST
Flexible?

Very flexible over the summer 

Mornings (9 or 10am starting)
Early Afternoon

Not Available time: TBA
Students: elementary, middle and high school students 
Available Tutoring:
Reading / Writing / Literature: Comfortable with any grade level; can help edit essays, help with reading assignments and/or analysis, help with grammar assignments. 

Class 1:

Essay Workshop -- 

I encourage students to bring in assigned prompts and I will help them brainstorm and edit their essays. If the student is not currently writing an essay, we can come up with our own prompts based on an area of interest (creative writing, research paper, historical writing, etc.) and then produce and edit an essay together. I am excited to help students learn the fundamentals of writing while also encouraging them to find their voice. Writing applies to every career path, so I believe it is an essential skill for every student!
Class 2:

Analytic Essays from Novels -- 

As a kid, I would spend hours reading under my covers at night. I hope to extend this passion for books and literature to any student. Students are encouraged to bring books from school or their favorite novel (anything from

Goodnight Moon

to

The Great Gatsby

), and we will unpack the steps that go into writing an analytic essay from scratch.

Basic elementary school math and/or science
College prep introduction (stories about Brown University) 

What college life is like 
How I chose my major 
How I chose my school
Cancellation and Refund: 
You can cancel the classes any time. The cancellation should be made in advance in writing. The remaining untaught classes after the cancellation notification will be refunded.  

If you unable to attend a class you booked, our cancellation policy will be applied. 

You can cancel a class 24 hours before the start of the scheduled class without penalty. 

If you cancel it within 24 hours of the start time, there is a late cancellation fee ($10). 

If you miss a class without canceling ahead of time,

​ the class will be counted as an absence, and there will be no refunds or rescheduling (100% class fee for the session will be applied) because the tutor's hour was already taken.