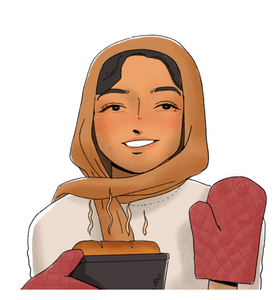 SIFA SERNEYABAT
Regular price $30.00 Sale
College Tutor 
School Major in Psychology at the City College of New York, NY


Strength as a tutor
Loves Children. As the oldest child in a family, I am always surrounded by my younger siblings. Taking care of them and teaching them is

one of my

favorite things to do. 

Creative: I enjoy exploring my creativity through photography, art, and fashion. And

hope to use

creativity throughout my teachings. 

Positive: Staying positive allows me to feel confident and motivated in teaching and learning. As a student myself I strive to not only make my students grow academically but through self-development as well.  

Assisting children in ways to become stronger writers and active readers. 
3 adjectives that best describes you 

Empathic
Patient

Enthusiastic 

 
Extra-curricular activities

Some of my

extracurricular activities from

high school include: Model United Nations Club and National Honors Society.

I enjoy going outside and enjoying nature, Volunteering and Baking 
Scheduling your Class: 
* Sign up for one session (as a trial): You can directly sign up for one session as a trial on our website. Or you can also skip the trial class. After your payment is made, our admin will send you a confirmation email that connects you and your tutor. After that  your tutor will send you a greeting email to schedule a class day/time with you and get ready for your lesson. 
* Sign up for one unit (8 sessions): If you confirm that you would like to sign up for one unit (=8 sessions), our admin will send you an invoice and a confirmation email that connects you and your tutor.  Your tutor will send you a welcoming email. 
Sifa's Availability 
Time Zone: EST
Flexible?

Very flexible during summer 

Fridays, Saturday Sunday afternoon and Evening 
Students: Early childhood or/and elementary school students 
Available Tutoring:
Elementary School English (GK-5)

- Creative and Academic Writing, Vocabulary, Reading comprehension - I am familiar with tutoring reading and language skills with your child. We can do this by reading together and working on vocabulary and improving their stamina. As a tutor we will focus on different genres of literature and writing to help students explore different authors and forms of writing.  If you  would like we can also work on timed reading and writing regarding test prep. 

School work Help:

I am also available for any homework help with grade levels (Pre-K - 5 Grade). Considering any other subjects your child is struggling with.If you have a project for any class and need assistance I am here to help. (Science Projects, Social Studies, English) Your child can bring school work we can schoolwork to practice on if they choose to. 

Creative Arts and Speech Project (Addition to Elementary School English) (GK-5)   (ESL:

Lets take a creative approach!  we work on fun activities such as educational games, icebreakers, creative projects (e.g., drawing comics to tell stories, Using games to improve your language and literacy skills and abilities. To improve your writing with a touch of imagination and creativity. 
Cancellation and Refund: 
You can cancel the classes any time. The cancellation should be made in advance in writing. The remaining untaught classes after the cancellation notification will be refunded.  

If you unable to attend a class you booked, our cancellation policy will be applied. 

You can cancel a class 24 hours before the start of the scheduled class without penalty. 

If you cancel it within 24 hours of the start time, there is a late cancellation fee ($10). 

If you miss a class without canceling ahead of time,

​ the class will be counted as an absence, and there will be no refunds or rescheduling (100% class fee for the session will be applied) because the tutor's hour was already taken.